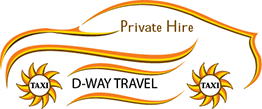 D-Way Travel - The Right Way!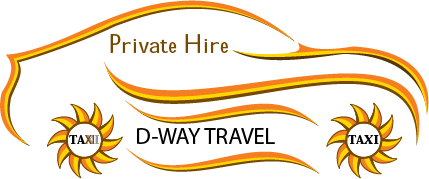 HOME
ABOUT
SERVICES
MEET THE TEAM
LOCATION
CONTACT
LINKS
01986 895375 / 07825187488
Poringland is a village in the district of South Norfolk, England, and lies 5 miles south of Norwich City Centre where D/Way Travel have frequent Taxi journeys to passing Poringland en-route. The place-name 'Poringland' is first attested in the Domesday Book of 1086, where it appears as 'Porringhelanda', the meaning of which is uncertain. Some believe the name derives from 'Poor spring land', because it has poor soil. This village contains many public services. These include 2 pubs, a supermarket, estate agents, takeaways, a restaurant and various shops, for which D/Way Travel can provide any of your taxi needs. The church of Poringland All Saints is one of 124 existing round-tower churches in Norfolk The village sign, which stands close to the church and the village pond, depicts the artist John Crome. Many of Crome's paintings are available to view at the Norwich Castle Museum and the original of the Poringland Oak hangs at Tate Britain. The village of Framingham Earl which borders Poringland, contains the local High School where D/Way Travel has provided a taxi and coach service for school children and in the past on many occasions have provided coaches for their school trips within the UK and abroad. D/Way Travel Taxi's is based 9 miles from Poringland
D/Way Travel is happy to offer a quote and to take your taxi bookings to or from Poringland and all surrounding areas.
Greenways, The Street, Earsham,
Bungay, Suffolk, NR35 2TZ
Tel: 01986 895375
Email: david@dwaytravel.com
Tel: 01986 896575 or Mob: 07825187488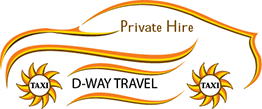 Site designed and maintained by